Contact Us Now!
Same Day Pickup

MK Haulers Cash for Cars: Same-Day Junk Car Removal in Hamilton
Your junk car is either taking up valuable space in your garage or looking ugly in your driveway. MK Haulers will come pick up your worn-out vehicle the same day you call us and we'll pay you top dollar for it. Beyond cash in your pocket, the benefits include:
Eco-friendly recycling
Less clutter on your property
Proper disposal of hazardous materials
Don't know if you're ready to let go of your clunker? If you're unsure, give us a call today for a quote. Remember, the quote we give you is what we pay. More questions? Send us an email via our eform and we'll be happy to give you all the information you need!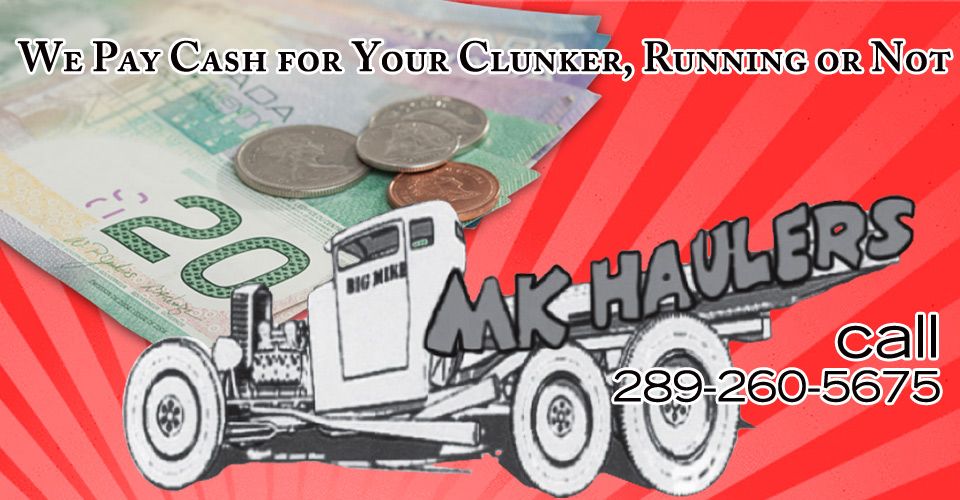 Location
Fort Erie, Grimsby, Lincoln, Niagara-on-the-Lake, Niagara Falls, Pelham, Port Colborne, St. Catharines, Thorold, Wainfleet, Welland and West Lincoln, Hamilton, Burlington, Oakville, Brantford, Stoney Creek, Ancaster, Dundas.
Open Hours
7am – 5pm - 7 days a week